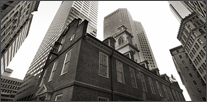 Contact us for a consultation to discuss how we may address your needs
617-750-4140

The Firm was founded on the principle that law should be a tool, not a cost.
"I strive to serve my clients akin to a primary care doctor. I consider issues from all angles and seek to offer creative solutions that are satisfactory on the financial, practical and ethical level."
Rita Kraner, founder.
For 15 years, Rita has been finding ways for the law to help businesses and individuals reach amenable results. With big firm training and wide litigation experience, she specializes in resolving conflicts and negotiating peace-of-mind solutions for small business owners and especially female entrepreneurs. She takes pride in honest evaluations and quick responses. Kraner Law serves local businesses in Boston, Cambridge, Somerville, Brookline and surrounding areas.